April 10, 2015
Brain and Spine Findings Require More Pediatrician Awareness
the Neurology Advisor take:
With the use of diagnostic imaging continuously growing, it's no wonder that incidental findings in the brain and spine of pediatric patients has grown, too.
In a clinical report, Cormac O. Maher, MD, FAAP, and colleagues explain the necessary steps that need to be taken after unexpected findings are uncovered during diagnostic imaging, emphasizing the importance of thorough explanation of the finding to the patient and patient's family, and aiding in coordinating of care and management related to the finding.
The findings, as the authors note, account for a large portion of new patients referred to pediatric neurosurgical practices, and also account for a great deal of parental stress as well as a risk of unnecessary additional testing and surgery.
The authors stress that pediatricians should make themselves familiar with the most common incidental findings, including: brain tumors, benign enlargement of subarachnoid spaces (BESS), choroid plexus cyst, choroidal fissure cyst, lipoma of the filum terminale, perineural cysts, vascular lesions, pituitary abnormalities, arachnoid cysts, pineal cysts, and chiari and syringomyelia. Familiarity with these findings will allow pediatricians to quell initial anxieties and administer preliminary counseling before passing the case on to a subspecialist.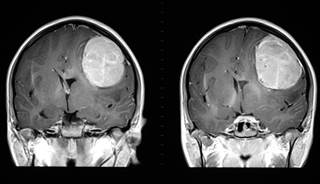 Brain and Spine Findings Require More Pediatrician Awareness
In recent years, the utilization of diagnostic imaging of the brain and spine in children has increased dramatically, leading to a corresponding increase in the detection of incidental findings of the central nervous system. Patients with unexpected findings on imaging are often referred for subspecialty evaluation. Even with rational use of diagnostic imaging and subspecialty consultation, the diagnostic process will always generate unexpected findings that must be explained and managed.
Familiarity with the most common findings that are discovered incidentally on diagnostic imaging of the brain and spine will assist the pediatrician in providing counseling to families and in making recommendations in conjunction with a neurosurgeon, when needed, regarding additional treatments and prognosis.
Next Article in Pediatric Neurology
Sign Up for Free e-newsletters
Check out what's trending
CME Focus