August 19, 2015
Opioid Monitoring Program Linked to Drop in Prescriptions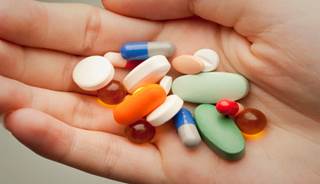 Opioid Monitoring Program Linked to Drop in Prescriptions
HealthDay News — Implementation of Florida's Prescription Drug Monitoring Program (PDMP) and pill mill laws was linked to a modest reduction in opioid prescription and use, according to research published in JAMA Internal Medicine.
Lainie Rutkow, JD, PhD, MPH, from the Johns Hopkins Bloomberg School of Public Health in Baltimore, and colleagues quantified the effect of Florida's PDMP and pill mill laws on overall and high-risk opioid prescribing and use. The authors characterized the effect of implementation from July 2010 through September 2012 in Florida compared with Georgia.
The researchers found that there were 480 million prescriptions in Florida and Georgia within a cohort of 2.6 million patients, 431,890 prescribers, and 2,829 pharmacies; 7.7% of prescriptions were for opioids. Statistically significant declines were seen in opioid volume and mean morphine milligram equivalent (MME) per transaction in association with Florida's laws (both P < 0.05), with no change in days' supply. The policies were associated with about a 1.4% decrease in opioid prescriptions, 2.5% decrease in opioid volume, and 5.6% decrease in MME per transaction at 12 months after implementation. Only prescribers and patients with the highest baseline opioid prescribing and use had reductions.
"Florida's PDMP and pill mill laws were associated with modest decreases in opioid prescribing and use," the authors write.
One author disclosed financial ties to a mobile start-up and to the health care industry.
Reference