December 18, 2014
Electronic Health Records Penalty Affects Over 50% of Physicians
the Neurology Advisor take:
Over 250,000 physicians will be hit with a penalty next year after failing to meet meaningful use criteria. The Medicare program, which launched in 2011, pushes physicians to utilize electronic health record technology meant to improve care and lower costs.
The American Medical Association has expressed disbelief over the amount of physicians that will be penalized, which is over 50% of those eligible for the program. Just last month, the group urged the Centers for Medicare & Medicaid Services to drop the meaningful use penalties, claiming that the requirements are too difficult for most physicians to meet.
Clinicians will be notified by mail if they are subject to the penalty, which will cause them to lose 1% of their pay.
The program has an "all or nothing" approach that also hasn't sit well with physicians and their organizations, and many have vowed to continue to advocate for more realistic goals.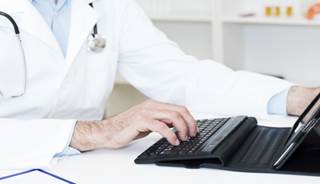 Electronic Health Records Penalty Affects Over 50% of Physicians
The Medicare program will penalize more than 257,000 physicians and other healthcare providers 1% of their pay next year for failing to achieve meaningful use of electronic health record (EHR) technology in previous years, the Centers for Medicare & Medicaid Services (CMS) announced today.
CMS will begin sending letters to these clinicians about the penalty in the next several weeks.
The medical profession has known from the launch of the government's EHR incentive program in 2011 that bonuses for using the technology in a meaningful way — specifically, to improve the quality of care and lower costs — would give way to penalties beginning in 2015 for those who don't measure up.
Next Article in Practice Management
Sign Up for Free e-newsletters
Check out what's trending
CME Focus