September 07, 2015
Mental Health Support for Medical Students Lacking
the Neurology Advisor take:
More than four out of five medical students with mental health issues say they do not receive adequate care from their schools.
The journal Student BMJ asked readers to take part in a survey of med student health. More than 1,100 UK students responded. Of that number, 30% said that had a mental health condition or had received treatment for it. And nearly 15% said they had consider suicide.
About 16% said they had smoked cigarettes, and 25% reported binge drinking weekly. Another 11% admitted that had taken illegal drugs more than once.
One respondent wrote, "The stigma with mental health issues especially comes into focus when exposed to consultants and tutors who refer to it as a weakness….When this is rhetoric we are exposed to from senior consultants on the wards—many of whom we look up to and aspire to be—is it any wonder that students struggle to come forward?"
"Students often have a relentless timetable of exams as well as having to balance the emotional strain of seeing sick patients and uphold high professional standards," said Matthew Billingsley, editor of Student BMJ. He added that "the demands of the course can cause an over competitive environment that can have a detrimental effect on the health of students."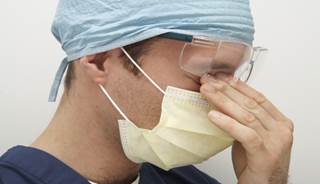 Mental Health Support for Medical Students Lacking
Over 80% of medical students with mental health issues feel they receive poor or only moderately adequate support from their medical schools, finds a small online survey published in Student BMJ today.
Of the 1,122 UK respondents, 30% (343) said they had experienced or received treatment for a mental health condition, and almost 15% (167) revealed that they had considered committing suicide while studying at medical school.
The survey also asked questions about smoking, drinking and alcohol use. In total, 15.8% (177) of respondents claimed they smoked, one quarter reported binge drinking each week, and 10.9% (123) said they had taken illegal drugs more than once.
Next Article in Practice Management
Sign Up for Free e-newsletters
Check out what's trending
CME Focus