March 12, 2015
Physicians Challenge ABIM with Grassroots Recertification Effort
the Neurology Advisor take:
A battle that has been brewing for quite some time between physicians and the American Board of Internal Medicine is coming to a head in the form of a new medical recertification organization called the National Board of Physicians and Surgeons.
The new organization is a direct result of mounting frustration among medical professionals who claim the American Board of Internal Medicine (ABIM) has been implementing sky-high fees and altering recertification exams to the point that pass rates across specialties have steadily declined over the last few years.
Frustrated by the deteriorating relationship, a group of prominent physicians led by Scripps Clinic chief of cardiology Paul Teirstein, MD, have formed the new recertification organization — a grassroots effort that requires physicians to lobby their hospital administrators and insurance companies to accept recertification qualifications under the new organization.
Beyond mounting fees and exorbitant ABIM chair-person salaries, physicians seem to be most perplexed by changes made to recertification exams that force specialized physicians to learn protocols and skills not directly associated with their clinical practice. For example, an anesthesiologist that only treats adults would have to learn proper dosing administration for pediatric patients — a skill set that is not required as an adult-only physician and one that requires a great deal of knowledge outside clinical expectations.
What remains unknown is whether hospitals administrators, insurers, and colleagues will be open to accepting credentials from what is currently a relatively unknown entity.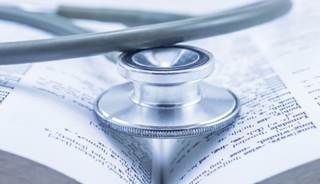 Physicians Challenge ABIM with Grassroots Recertification Effort
Are physicians in the United States getting dumber? That is what one of the most powerful medical boards is suggesting, according to its critics. And, depending on the answer, tens of millions of dollars funneled annually to this non-profit organization are at stake.
The provocative question is a rhetorical weapon in a bizarre war, one that could transform medicine for years. On one side is the American Board of Internal Medicine (ABIM), which certifies that doctors have met nationally recognized standards, and has been advocating for more testing of physicians.
Next Article in Practice Management
Sign Up for Free e-newsletters
Check out what's trending
CME Focus