February 03, 2015
Neurosurgeons Likely to Practice Defensive Medicine to Avoid Malpractice
the Neurology Advisor take:
Over 80% of neurosurgeons claim to practice defensive medicine, ordering imaging and laboratory tests for the sole purpose of avoiding malpractice lawsuits.
The actions are especially prevalent among physicians practicing in high-risk liability states. About 50% of the neurosurgeons said they've ordered extra medications and procedures for fear of being sued.
Researchers from Northwestern University in Chicago analyzed the responses of 1,026 neurosurgeons to a survey concerning defensive medicine. Those practicing in high-risk states were less likely to perform risky procedures, even causing some to stop practicing neurosurgery or consider retirement.
The researchers evaluated liability risk on a five-point scale, and observed that defensive medicine practices increased by 50% at each grade of the scale, making a physician working in the highest liability state six times more likely to practice defensive medicine compared to a physician working in the lowest-risk state.
The authors noted that neurosurgeons working in high-risk states pay nearly twice as much in malpractice insurance claims than those working in low-risk states, adding up to as much as 15 to 20% of annual income.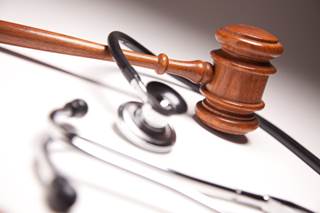 Neurosurgeons Likely to Practice Defensive Medicine to Avoid Malpractice
According to a new study published in the journal Neurosurgery, "the vast majority" of neurosurgeons operating in the US conduct additional procedures and tests out of fear of malpractice lawsuits rather than necessarily for the benefit of the patient.
Along with orthopedic surgery and obstetrics and gynecology, neurosurgery is a specialty with a high risk of expensive malpractice claims.
To examine how this risk might affect the way neurosurgeons treat their patients, researchers at Northwestern University in Chicago, IL, sent questionnaires to 3,344 board-certified neurosurgeons on the subject of "defensive medicine."
Next Article in Practice Management
Sign Up for Free e-newsletters
Check out what's trending
CME Focus