March 18, 2015
Researchers Identify Cells Behind Circadian Rhythm
the Neurology Advisor take:
Researchers from the University of Texas Southwestern Medical Center have identified cells within the suprachiasmatic nucleus (SCN) that are critical to the determination of circadian rhythms. The findings could lead to new therapies for the treatment of jet lag, depression, and other neurological conditions.
The study identified for the first time the group of neurons that control the SCN's timekeeping mechanism, which express a neuropeptide called neuromedin S that controls circadian rhythm.
In a mouse model, researchers blocked the signal in the neuromedin S cells, which disrupted timing mechanisms in the SCN and had affects on the biological clock throughout the body.
"Which of these neurons are responsible for producing circadian rhythms was a major unanswered question in neurobiology. This study marks a significant advancement in our understanding of the body clock" said study author Dr. Masashi Yanagisawa, Adjunct Professor of Molecular Genetics, former HHMI Investigator at UT Southwestern, and current Director of the World Premier International Institute for Integrative Sleep Medicine at the University of Tsukuba in Japan.
The latest discovery follows several other key findings by the research group, including the identification of the first mammalian gene, Clock, associated with circadian rhythm, as well as the discovery that disruptions to the Clock and Bmal1 genes in mice alters the release of insulin in the pancreas, resulting in diabetes.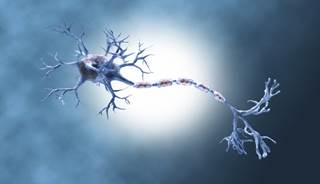 Researchers Identify Cells Behind Circadian Rhythm
In the 1970s, scientists identified the part of the brain that controls circadian rhythms — the 24-hour processes that regulate our sleep and wake cycles and key body functions like hormone production, metabolism and blood pressure. But it has taken until now to identify precisely which cells in the master clock drive the underlying timekeeping.
In a new study published in the journal Neuron, researchers from the University of Texas (UT) Southwestern Medical Center in Dallas describe how they identified key cells within the suprachiasmatic nucleus (SCN) that are critical for determining circadian rhythms.
Next Article in Sleep Disorders
Sign Up for Free e-newsletters
Check out what's trending
CME Focus