October 27, 2014
Identifying Sexsomnia is Critical to Disorder Recognition
the Neurology Advisor take:
Sexsomnia is a viable diagnosis that should be considered by physicians, according to Brandon Moore, MD, who recently presented on the topic at the annual meeting of the American Academy of Psychiatry and the Law.
Moore presented a case study in which a man aged 44 years sought treatment for presumed restless legs syndrome, however a workup by a neurologist revealed that sexual behavior during sleep had been occurring for 20 years, including spanking, pinching and intercourse.
The diagnosis has appeared for the first time in DSM-5 after previously being discussed in medical literature, and was recently the focus of a study published in the Journal of Clinical Sleep Medicine that discussed the disorder's use as a criminal defense.
Sex while asleep is an occasional side effect of some insomnia medications including zolpidem, however a sexsomnia diagnosis refers to cases with other causes. Sexsomnia can present in both mild and severe forms, from a patient rubbing their buttocks and genitals for self-gratification to intercourse.
Moore's patient, who was generally healthy, was treated with clonazepan. Moore suggests that PCPs can make a sexsomnia diagnosis, especially now that the disorder has been recognized within the DSM.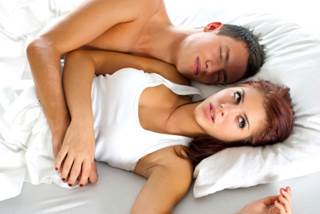 Identifying Sexsomnia Symptoms is Critical to Disorder Recognition
This editorial documents the controversial diagnosis of sexsomnia, a sleep disorder that is now recognized in the DSM-5.
Sexsomnia—engaging in sexual activity while asleep—is something physicians may want to consider as a diagnosis in some patients, Brandon Moore, MD, said Saturday at the annual meeting of the American Academy of Psychiatry and the Law. The disorder can take different forms, "as mild as [patients] rubbing their buttocks or genitals to self-gratification" and even intercourse, Moore, a fourth-year psychiatry resident at Western Michigan University, in Kalamazoo, told MedPage Today.
Next Article in Sleep Disorders
Sign Up for Free e-newsletters
Check out what's trending
CME Focus