February 17, 2015
Teens Aren't Getting Enough Sleep, but Think They Are
the Neurology Advisor take:
Adolescents, especially girls and racial/ethnic minorities, are increasingly sleep-deprived, according to a study published in Pediatrics.
Researchers analyzed data from 1991 through 2012 on 272,077 adolescents, asking how often they slept at least seven hours per night, and how often they got less sleep then they should have.
Sleep decreased across all age groups throughout the period, with the largest decreases in sleep occurring between 1991 to 1995 and 1996 to 2000. Fifteen-year-olds showed the most significant decrease, with 71% getting adequate sleep in 1991 to 63% in 2012. Across all periods, girls were less likely than boys to report adequate sleep (OR 0.68 in 1996 to 2000 and 0.66 in 2011 to 2012).
Among ethnic and socioeconomic groups, black and Hispanic adolescents were less likely than white adolescents to get at least seven hour of sleep, but were also more likely to report that they were getting adequate sleep, suggesting an incorrect perception of actual sleep vs. adequate sleep.
The disparity between racial/ethnic and socioeconomic attitudes towards sleep may be a result of familial sleep patterns, nighttime social activities, and attitudes towards sleep.
In a related study, a sleep education intervention program failed to influence the amount of time that adolescents slept, although it increased their knowledge about healthy sleep habits and related activities, like drinking caffeinated beverages.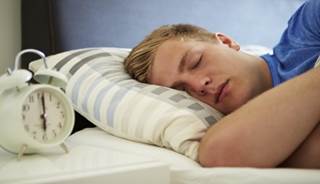 Teens Aren't Getting Enough Sleep, but Think They Are
US adolescents became progressively more sleep-deprived after 1990, researchers report in an article published online February 16 in Pediatrics. Girls were more likely to be affected than boys, as were racial/ethnic minorities, city dwellers, and those from poor families. Teenagers from racial/ethnic minorities and from poor families were likely to think they were getting enough sleep even when they were not.
Katherine M. Keyes, PhD, assistant professor of epidemiology at Columbia University's Mailman School of Public Health in New York City, and colleagues analyzed data from 1991 through 2012 on 272,077 adolescents from Monitoring the Future, a nationally representative cross-sectional survey of adolescent birth cohorts.
Next Article in Sleep Disorders
Sign Up for Free e-newsletters
Check out what's trending
CME Focus