January 17, 2017
Amygdala Activity Linked to Cardiovascular Events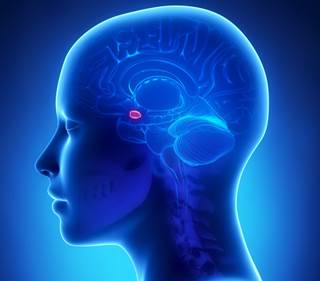 People with elevated activity in the amygdala may be at greater risk of cardiovascular events.
HealthDay News -- Heightened activity in a key part of the brain may explain why stress increases the odds for cardiovascular events, according to a study published in The Lancet.
Ahmed Tawakol, MD, who co-directs the cardiac imaging program at Massachusetts General Hospital in Boston, and colleagues tracked the health of 293 individuals for an average of 3.7 years. During that time, 22 were diagnosed with myocardial infarction, angina, heart failure, stroke, or peripheral arterial disease.
Using positron emission tomography and computed tomography scans, the investigators found that patients with elevated levels of activity in the amygdala were at higher risk for cardiovascular events. These patients also developed cardiovascular issues sooner than those with lower levels of activity in the amygdala.
"In this first study to link regional brain activity to subsequent cardiovascular disease, amygdalar activity independently and robustly predicted cardiovascular disease events. Amygdalar activity is involved partly via a path that includes increased bone-marrow activity and arterial inflammation," the authors wrote. "These findings provide novel insights into the mechanism through which emotional stressors can lead to cardiovascular disease in human beings."
Reference
Tawakol A, Ishai A, Takx R et al. Relation between resting amygdalar activity and cardiovascular events: a longitudinal and cohort study [published online January 11, 2017]. The Lancet. doi:10.1016/s0140-6736(16)31714-7