March 04, 2015
New Atrial Fibrillation Guidelines Boost Patients on Anticoagulants
the Neurology Advisor take:
2014 guidelines on atrial fibrillation significantly boost the proportion of patients that should receive anticoagulants to prevent stroke, according to a study published in JAMA Internal Medicine.
Over 90% of patients with atrial fibrillation (afib) would be recommended for oral anticoagulants under the new guidelines compared to 71.8% under the 2011 guidelines, notably reversing recommendations for women and patients older than 65.
The new guidelines also recommend using the CHA2DS2-VASc score compared to the previous CHADS2 score to asses ischemic stroke risk as a basis for starting anticoagulant therapy. Researchers from Duke University used both scores to evaluate 10,132 patients from the national Outcomes Registry for Better Informed Treatment of Atrial Fibrillation study.
Although the researchers did not conclude one set of guidelines to be better than the other, they did call for additional studies to monitor the outcomes of patients newly classified by the 2014 guidelines.
In an accompanying commentary, Margaret C. Fang, MD, MPH of the University of California San Francisco expressed concern about the increase in health care costs for patients who may or may not see clinical benefit to being on anticoagulants. Fang also noted that neither of the two stroke prediction scores has proven superior in predictability.
With more people being categorized as higher risk without proof of net outcomes, Fang believes that the new guidelines only raise the risk of increased bleeding and further widen the gap between what is recommended and what is clinically practiced.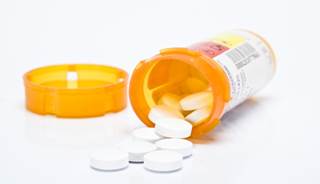 New Atrial Fibrillation Guidelines Boost Patients on Anticoagulants
Oral anticoagulants for stroke prevention in atrial fibrillation (afib) gained a substantially enlarged population from new guidelines that gave a "near-universal indication for women and for patients older than 65," researchers found.
The 2014 guidelines boosted the proportion of patients in a national afib registry who would have been recommended for oral anticoagulants to 90.8%, compared with 71.8% under the 2011 guidelines (P<0.001), Emily O'Brien, PhD, of the Duke Clinical Research Institute in Durham, N.C., and colleagues found.
Two-thirds of all afib patients not previously recommended for oral anticoagulants would be under the 2014 revision to the American Heart Association, American College of Cardiology, and Heart Rhythm Society afib guidelines.
Next Article in Stroke
Sign Up for Free e-newsletters
Check out what's trending
CME Focus