October 10, 2014
People with Stroke More Likely to Have Multimorbidities, Polypharmacy
the Neurology Advisor take:
People with multimorbidities and polypharmacy, especially those who have been diagnosed with stroke, are at a high risk of experiencing treatment burden, according to a large cross-sectional study published in BMC Medicine.
The affects of multimorbidity are often overlooked by healthcare professionals despite its prevalence in people with chronic illness such as stroke. Polypharmacy often accompanies multimorbidities and only adds to a person's treatment burden with risk for adverse drug reactions.
Researchers studied 1,424,378 subjects in Scotland in order to evaluate the presence of multimorbidities and polypharmacy. Of the participants, which were 18 years and over, 2.5%, or 35,690 people had a diagnosis of stroke. Among the 39 other comorbidities examined, 35 were much more common in those with stroke, they found.
An alarming 94.2% of people with stroke, nearly double the control group, had one or more additional morbidities. Among the stroke group, more than 12% had 11 or more repeat prescriptions as compared to only 1.5% of the control group.
Those with multimorbidities and polypharmacy are easily over burdened by their treatment regimens, which can result in ineffective treatments and wasted resources. The results of the study should therefore have implications for both clinical guidelines and the health services offered to those experiencing multiple chronic illnesses.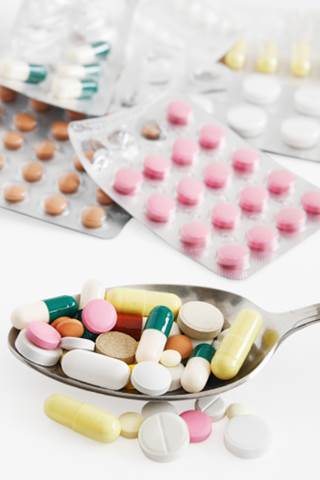 People with Stroke More Likely to Have Multimorbidities
This study looks at the prevalence of multimorbidity (the presence of two or more long-term conditions) internationally. Multimorbidity affects patients by increasing their burden of symptoms, but is also likely to increase the self-care demands, or treatment burden, that they experience.
Treatment burden refers to the effort expended in operationalising treatments, navigating healthcare systems and managing relations with healthcare providers. These risks rise sharply in people diagnosed with chronic illness such as stroke.
Katie I. Gallacher, of the University of Glasgow in Scotland, and colleagues, examined the prevalence of multimorbidity and polypharmacy in a large, nationally representative population of primary care patients with and without stroke, adjusting for age, sex and deprivation.
Next Article in Stroke
Sign Up for Free e-newsletters
Check out what's trending
CME Focus