October 24, 2016
Embolic Protection Improves Neurological Outcomes During TAVR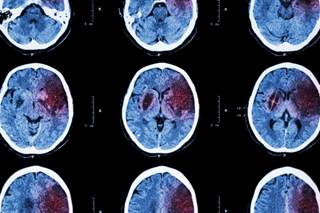 The study was underpowered to detect differences in all-cause mortality and stroke.
Intraprocedural embolic protection (EP) during transcatheter aortic valve replacement (TAVR) appears to be associated with improved early clinical neurological status, according to a meta-analysis published in the Journal of the American College of Cardiology.
While TAVR has become a standard of care for patients with degenerative aortic stenosis (AS) at high risk for surgical valve replacement, there are concerns regarding neurological safety. Therefore, researchers, led by George D. Dangas, MD, of Mount Sinai Hospital in New York City, conducted a systematic review and meta-analysis of 4 randomized controlled trials to determine the imaging and clinical neurological outcomes associated with EP in patients with severe AS undergoing TAVR.
The trials included CLEAN-TAVI (Claret Embolic Protection and TAVI, ClinicalTrials.gov Identifier NCT01833052), DEFLECT-III (A Prospective, Randomized Evaluation of the TriGuard HDH Embolic Deflection Device During TAVI, ClinicalTrials.gov Identifier NCT02070731), TAo-EmbolX (Intraprocedural Intraaortic Embolic Protection With the EmbolX Device in Patients Undergoing Transaortic Transcatheter Aortic Valve Implantation, ClinicalTrials.gov Identifier NCT01735513), and MISTRAL-C (MRI Investigation in TAVI With Claret, TrialRegister.nl NTR Number NTR4236), with a total of 252 patients.
Total lesion volume and number of new ischemic lesions were the primary imaging efficacy end points. Any deterioration in National Institutes of Health Stroke Scale and Montreal Cognitive Assessment scores at discharge were the designated primary clinical efficacy end points.
The use of EP was associated with a lower total lesion volume (standardized mean difference: –0.65; 95% confidence interval [CI], –1.06 to –0.25; P =.002) as well as fewer new ischemic lesions (standardized mean difference: –1.27; 95% CI, –2.45 to –0.09; P =.03). In addition, EP was associated with a trend toward a lower risk for deterioration in National Institutes of Health Stroke Scale score at discharge (risk ratio [RR]: 0.55; 95% CI, 0.27-1.09; P= .09) and higher Montreal Cognitive Assessment score (standardized mean difference: 0.40; 95% CI, 0.04-0.76; P =.03).
Additionally, at 30-day follow-up, EP was associated with "nonsignificant lower risk" for both all-cause mortality (1.4% vs 5.1%; RR: 0.32; 95% CI, 0.08-1.34; I2 = 0%; P =.12) and stroke (2.2% vs 4.5%; RR: 0.56; 95% CI, 0.11-2.82; I2 =0%; P =.49).
In light of these nonsigificant reductions—partly due to the small sample size—the researchers noted that larger randomized controlled trials are needed to confirm the efficacy of EP during TAVR.
"Clinically covert ischemic brain injury can result in both acute and chronic cognitive and functional impairment, which may have a substantial effect on morbidity and mortality," the authors wrote. "Hence, intraprocedural strategies to mitigate cerebral embolization risk and development of permanent neurological deficit are essential to expand TAVR's indication to lower risk populations."
Study Limitations
Statistical heterogeneity was evident in some of the neuoimaging end points, which underscored the differences across the trials.
Some end points were unavailable for these trials, which may have introduced risk for bias.
Most of the valves used in these trials were self-expandable or balloon-expandable first-generation TAVR devices, not new-generation devices. Therefore, the magnitude of benefit with EP may not be as pronounced with these newer devices since they are at baseline associated with improved efficacy and safety.
Only half of the trials were published.
Underpowered to detect differences in stroke and all-cause mortality.
Longer follow-up data were unavailable.
Disclosures: Drs Mehran and Dangas have received consulting and speaking honoraria from Bristol-Myers Squibb, Sanofi, Eli Lilly, Daiichi-Sankyo, Abbott Vascular, AstraZeneca, Boston Scientific, and Johnson & Johnson. Dr Veltkamp has received research support and consulting and speaking honoraria from Bayer, Boehringer, Bristol-Myers Squibb, Pfizer, Daiichi-Sankyo, Medtronic, Morphosys, St. Jude Medical, Apoplex Medical Technologies, and Sanofi.
Reference
Giustino G, Mehran R, Veltkamp R, Faggioni M, Baber U, Dangas GD. Neurological outcomes with embolic protection devices in patients undergoing transcatheter aortic valve replacement. A systematic review and meta-analysis of randomized controlled trials. JACC Cardiovasc Interv. 2016;9(20):2124-2133. doi:10.1016/j.jcin.2016.07.024.