August 10, 2016
Filter Device Protects Against Brain Injury in TAVI
This article originally appeared
here.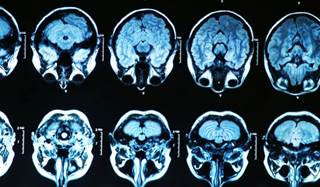 Filter Device Protects Against Brain Injury in TAVI
HealthDay News -- Use of a cerebral protection device is associated with a reduction in the frequency of ischemic cerebral lesions in patients with severe aortic stenosis undergoing transcatheter aortic valve implantation (TAVI), according to a study published in the Journal of the American Medical Association.
Stephan Haussig, MD, from the University of Leipzig in Germany, and colleagues examined the effect of a cerebral protection device on the number and volume of cerebral lesions in patients undergoing TAVI in a single-center randomized trial. Patients with severe aortic stenosis undergoing TAVI underwent brain magnetic resonance imaging at baseline and 2 and 7 days after TAVI. One hundred patients were randomized in a 1:1 ratio to TAVI with a cerebral protection device (filter group) or without a cerebral protection device (control).
The researchers found that the primary end point of the number of new lesions was lower in the filter vs the control group (4.00 versus 10.00; P< .001). There was a lower new lesion volume after TAVI in the filter group compared to the control group (527 vs 242 mm³; P= .001).
"Larger studies are needed to assess the effect of cerebral protection device use on neurological and cognitive function after TAVI and to devise methods that will provide more complete coverage of the brain to prevent new lesions," the authors write.
Several authors disclosed financial ties to pharmaceutical and medical device companies, including Claret Medical and Medtronic, which funded the study.
Reference
Haussig S, Mangner N, Dwyer MG, et al. Effect of a Cerebral Protection Device on Brain Lesions Following Transcatheter Aortic Valve Implantation in Patients With Severe Aortic Stenosis: The CLEAN-TAVI Randomized Clinical Trial. JAMA. 2016;316(6):592-601. doi:10.1001/jama.2016.10302.