September 19, 2017
Ischemic Preconditioning: Exploring the Potential to Reduce the Impact of Stroke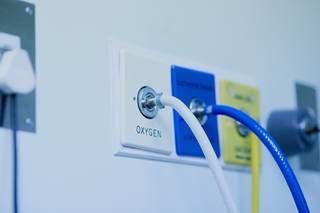 While current therapies have helped reduce stroke mortality, researchers are hoping to identify a way to reduce neurologic damage and disability.
According to the Centers for Disease Control and Prevention (CDC), more than 800,000 people in the United States experience strokes each year. Of those, an estimated 140,000 people die, and many of the survivors face significant levels of disability.1
While therapeutic advances in clot-busting agents and retrieval techniques have improved stroke survival and outcomes, research has also turned to investigating neuroprotective mechanisms that may limit the neurologic damage that typically follows. One of the most promising avenues of research is the concept of hypoxic conditioning (HC), or ischemic preconditioning (IPC), in which brief periods of oxygen deprivation to the brain have been shown to provide neuroprotective effects that reduce stroke infarct size and improve recovery times.2-4
IPC has been studied in preclinical trials as a way to preserve brain metabolism.5 A 2017 mini-review of the literature by Sébastien Baillieul, MD, MSc, and colleagues at the Grenoble Institute of Neurosciences in France, explored opportunities to use IPC as a "neurotherapeutic model to induce neuroprotection, neuroplasticity, and recovery" in brain and spinal cord injuries.5-7
The Grenoble group defined hypoxic conditioning in the preclinical studies they reviewed as a modality that may consist of a single, sustained, or cyclical/intermittent (interspersed by short periods of normoxia) period of hypoxic stimulation, delivered over several minutes to several hours, and which may be repeated over several days to weeks. They found data from numerous laboratory studies indicating that limited exposure to specific doses of hypoxia can trigger these mechanisms in the central nervous system (CNS).2,5,8-10
The mechanisms of IPC are one of the ongoing challenges to research. Studies have pointed to a reprogramming of the normal transcriptional response to stroke that induces a neuroprotective response, which may then limit the impact of an actual stroke event.2,4,11,12
A 2016 review by McDonough and Weinstein12 in Neurotherapeutics suggested that the preconditioning response appears to occur at a cellular level in a manner similar to expression of hibernation responses in animals. "Different types of priming or preconditioning effects have been shown in a variety of relevant cell types including neurons, astrocytes, microglia/macrophages, oligodendrocytes, and cerebrovascular endothelial cells," Jonathan Weinstein, MD, PhD, of the department of neurology at the University of Washington in Seattle, told Neurology Advisor. "Basic/translational studies focused on the transcriptomic response to IPC suggest a particularly important role for innate immune signaling and innate immune cells, including microglia and macrophages, in IPC-mediated protection." He explained that strong temporal and spatial components to IPC-mediated protective effects have been observed and the literature suggests a trend toward polyphasic response involving multiple cell types in sequence.
Clinical Applications
According to Dr Weinstein, select populations of patients who are at high risk for cerebral ischemic events in the immediate (hours to days) future make the best initial targets for IPC. "This would include patients who are about to undergo major cardiac or carotid artery surgery as well as possibly subarachnoid hemorrhage patients who are at high risk of developing cerebral vasospasm and accompanying delayed cerebral ischemia," he said, adding that, "It may be possible to improve outcomes in these patients by treating (or pre-treating) them with specific pharmacologic agents that activate molecular signaling pathways thought to be important in preconditioning-mediated protection, such as Toll-like receptor or Type 1 interferon pathways."