September 19, 2017
Ischemic Preconditioning: Exploring the Potential to Reduce the Impact of Stroke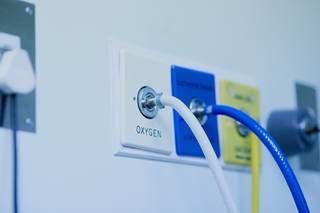 While current therapies have helped reduce stroke mortality, researchers are hoping to identify a way to reduce neurologic damage and disability.
Overcoming Challenges
Design of clinical trials of IPC are especially hampered by the limitations of identifying optimal candidates, particularly in the absence of a strong understanding of the complete underlying mechanisms driving potential neuroprotective benefits. "We know that IPC-mediated pathways require time to activate and are critical for the much longer recovery and regeneration phases following a cerebral ischemic event," Dr Weinstein pointed out. "In order to fully understand the potential of IPC-based pharmacotherapeutics, we will also need to improve the sensitivity of our clinical scoring scales in a way that better takes into account changes in neurocognitive and neuropsychiatric function following stroke," he said.
Other factors, such as the duration of priming effects are also unknown. The Grenoble group noted that this needs to be better clarified through further research, and they identified unresolved questions, addressing issues such as the optimal timing of IPC before or after injury onset, and the most appropriate regimen (dose, sustained vs intermittent hypoxia, and number of sessions) which they saw as "limiting applicability and translation from bench to bedside."5
Dr Weinstein is confident that researchers will overcome the obstacles to investigating IPC in clinical trials, and "will continue to identify and characterize novel and specific cellular and molecular pathways as well as their downstream effector molecules that can be targeted for therapeutic intervention."
"IPC has proven to be an effective basic/translational experimental strategy for elucidating powerful endogenous neuroprotective mechanisms," he said. He feels that the implications of IPC research apply to a much wider range of patients with stroke than the specific high-risk groups already identified, and that although IPC is still in very early development, "our ability to therapeutically target specific molecular pathways and cellular sub-types is steadily improving," he observed. "This should allow us to fully take advantage of the knowledge we are gaining through basic/translational research on preconditioning."
References