December 12, 2014
Memory Complaints in Highly-Educated Linked to Stroke
the Neurology Advisor take:
Highly educated people with memory complaints may be at a greater risk of stroke, according to a new study published in Stroke.
It is known that stroke may cause memory complaints, so researchers analyzed whether memory complaints indicate an increased risk of stroke.
Arfam Ikram, MD, of Erasmus University Rotterdam in the Netherlands, and colleagues studied a large cohort of 9,152 patients aged 55 or older from 1990 to 2012. The participants completed subjective memory complaint questionnaires and were given a Mini-Mental State Examination (MMSE) to test for cognitive impairment. Throughout the duration of the study, 1,134 strokes occurred, including 663 ischemic strokes, 99 hemorrhagic strokes and 372 that were unspecified.
The researchers first found a connection between subjective memory complaints and higher risk of stroke, however a high MMSE score was not associated with stroke. Researchers then broke the group down into three sub-groups based on education level: low, medium, and high education. Participants who were highly educated and had memory complaints were found to have a 39% higher risk of stroke.
The researchers felt that the findings were the result of highly-educated people being more aware of changes in their cognitive performance compared to less educated people.
In the future, researchers will need to analyze a more diverse group of participants and include MRI findings, so as to identify small vessel disease as a factor in both stroke and memory complaints.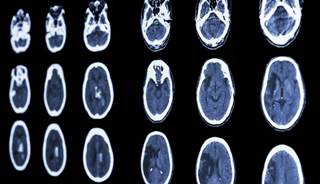 Memory Complaints in Highly-Educated Linked to Stroke
Forgetting why you have gone into a room or misplacing your keys is frustrating, but new research suggests that these lapses in memory could signal more than just absent-mindedness. A new study has found that highly educated people with memory complaints could have an increased risk for
stroke
.
The study, published in Stroke, followed a cohort of participants who had completed questionnaires and undergone mental examination, looking for signs of incident stroke.
"Studies have shown how stroke causes memory complaints," says co-author Dr. Arfan Ikram of Erasmus University Rotterdam in the Netherlands. "Given the shared underlying vascular pathology, we posed the reverse question: 'Do memory complaints indicate an increased risk of strokes?'"
Next Article in Stroke
Sign Up for Free e-newsletters
Check out what's trending
CME Focus