October 09, 2014
More Neuro Exams Needed for Stroke Patients
the Neurology Advisor take:
More attention should be paid to neurological examinations for measuring the effectiveness of stroke rehabilitation, two neurologist are arguing.
In a recent JAMA Neurology editorial, John C. Krakauer, MD, and Argye E. Hillis, MD, both of Johns Hopkins University School of Medicine in Baltimore, Maryland, point out that even as cognitive neuroscience advances, neurologists' interest in underlying behavioral, physiological and anatomical aspects of neurology has waned.
Although diagnostic technologies in neuroscience have become more sophisticated, the neurological examination has remained mostly unchanged for decades, they noted. Furthermore, current stroke neurologists generally do not emphasize evaluating the effects of stroke interventions on cognitive function, even though these impairments generally play the greatest role in patients returning to work or independent living.
Krakauer and Hillis hypothesize this loss of interest may be attributable to three things. First, brain imaging and other technologies have made examinations seem less pressing. Second, the current era of evidence-based medicine favors results like biomarkers, which draw attention away from behavior. Third, neurology is following a greater overall trend in medicine that emphasizes lab tests and scans to assess function, despite the unique role of behavior in the brain.
"It is essential that we use findings and concepts from cogntitive neroscience to update the behavioral examination and outcome measures," Krakauer and Hillis wrote. "New technologies should be use to enhance behavioral assessments, not just substitute for them."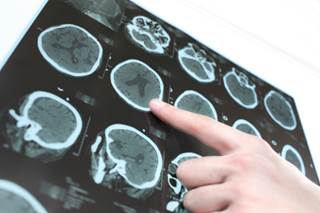 Neurological Exams for Stroke: Out of Date or Underused?
Acute stroke interventions and stroke rehabilitation are aimed at salvaging or restoring brain function. How do we know if we have accomplished this goal? We examine the patient.
For generations of medical students, residents, and other trainees in neuroscience, the neurological examination has achieved almost sacred, untouchable status, while at the same time becoming less important, as diagnostic technologies have become more sophisticated. Indeed, many of the examination's components have become almost empty ritual.
Next Article in Stroke
Sign Up for Free e-newsletters
Check out what's trending
CME Focus