November 06, 2014
Stroke Mortality High in New First-Gen Cox-2 Inhibitor Users
Older nonsteroidal anti-inflammatory drugs that selectively inhibit cyclooxygenase-2 enzyme, like etodolac and diclofenac, upped stroke mortality.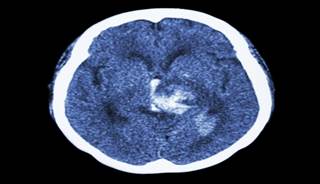 New NSAID Users Face High Risk of Death After Stroke
HealthDay News — Several cyclooxygenase (COX)-2 inhibitors are associated with increased mortality within a month after a stroke among new users, particularly first-generation drugs such as diclofenac and etodolac, according to a study published online in Neurology.
Morten Schmidt, MD, of the Aarhus University Hospital in Denmark, and colleagues analyzed data for 100,043 people hospitalized for a first stroke between 2004 and 2012. The authors sought to examine the association between nonaspirin nonsteroidal anti-inflammatory drugs (NSAIDs) and 30-day stroke mortality.
Use of celecoxib prior to hospitalization for ischemic stroke was associated with a 19% increase in risk of death within a month, compared with non-use of the drug, the researchers found. The older drugs — for example, etodolac — raised the risk of dying from stroke by 53%. Other types of NSAIDs — including ibuprofen and naproxen — weren't linked to an increased risk of death after stroke.
"Much of this result came from new users of the drugs, who were 42% more likely to die from stroke than those who were not taking the drugs. The results were also stronger for those taking the older COX-2 inhibitors," Schmidt told HealthDay.
"There are several cardiovascular risks to consider when prescribing NSAIDs, in particular COX-2 inhibitors," he said. "Efforts should be made to ensure people with a higher risk of stroke are not prescribed these medications when other options are available."
Reference