December 10, 2014
Spending Cuts May Poorly Affect Stroke Outcomes
This article originally appeared
here.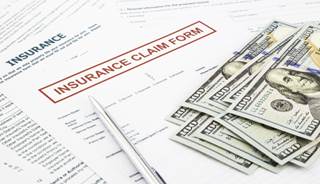 Spending Cuts May Poorly Affect Stroke Outcomes
HealthDay News — Long-term effects of fee-for-service (FFS)-based reimbursement cuts on processes and outcomes of care for stroke are mixed, according to research published in Circulation: Cardiovascular Quality and Outcomes.
Yu-Chi Tung, PhD, of National Taiwan University in Taipei, and colleagues performed an interrupted time-series study using data for 411,487 patients with stroke admitted to general acute care hospitals in Taiwan from 1997 to 2010. The long-term effects of FFS-based reimbursement cuts on trends in processes and outcomes of care for stroke were examined.
After adjustments for secular trends and other confounding variables, the researchers found that the implementation of FFS-based reimbursement cuts was associated with increasing trend changes in computed tomography scanning/magnetic resonance imaging (0.31% per quarter; P = 0.013), physical therapy/occupational therapy assessment (0.25% per quarter; P < 0.001), and statin use (0.18% per quarter; P = 0.027). However, the cuts were also associated with negative effects on antiplatelet/anticoagulant use (−0.20% per quarter; P < 0.001) and 30-day mortality (0.06% per quarter; P < 0.001).
"In other words, the FFS-based reimbursement cuts may ensure the provision of profitable services to patients, but the reimbursement cuts may place pressure on hospitals to reduce unprofitable services or levels of nurse staffing, which are in turn associated with mortality," the authors write. "It is imperative that we reduce costs and improve value, but at the same time we need to pay more attention to identifying unexpected effects that are associated with slow improvements in outcomes of stroke care."
Reference