January 27, 2015
Auditory Training Improves Responsiveness of Coma Patients
the Neurology Advisor take:
Sustained auditory training with both familiar and unfamiliar voices may increase awareness and blood oxygen levels in the brains of patients in a coma.
The study evaluated the progress of 15 patients through six weeks of Familiar Auditory Sensory Training (FAST) to test their responsiveness to unfamiliar voices, a key to improving therapy for patients while they are unconscious.
MRI was used to record a baseline impression of blood oxygen level in the brain and to monitor changes in the level while listening to both familiar and unfamiliar voices tell stories of family outings and events that the patient would recall.
Following six weeks of listening to the recorded stories, MRI data found that blood oxygen levels changed while listening to the story told by an unfamiliar voice but did not change from baseline while a familiar voice told the story. Researchers said this demonstrated that patients were able to better process and understand speech as they became more responsive to unfamiliar voices.
The patients were also less responsive to the sounds of bells and whistles, which were used during baseline testing, indicating that patients may be able to discriminate between different types of sounds and also prioritize auditory data.
The research team now plans to study whether the FAST training helped strengthen neuronal connections in the brain.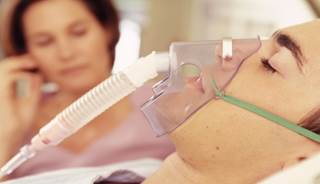 Auditory Training Improves Responsiveness of Coma Patients
It has been a dramatic plot device within countless movies and soap operas, but now a new study from Northwestern Medicine and Hines VA Hospital, both in Illinois, has attempted to answer the question: can the voices of family members and loved ones really wake coma patients from unconsciousness?
A coma is defined as an unconscious condition in which the patient is unable to open their eyes. When a patient begins to recover from a coma, they progress first to a minimally conscious or "vegetative state," though these states can last anywhere from a few weeks to several years.
Next Article in Traumatic Brain Injury
Sign Up for Free e-newsletters
Check out what's trending
CME Focus