December 21, 2016
Can Exercise Prevent Post-Concussive Symptoms?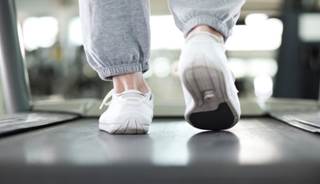 While a reduced amount of activity is often recommended, findings suggest that exercise within 7 days of concussion may help reduce postconcussive symptoms.
HealthDay News — Participation in physical activity within 7 days after injury is associated with reduced rates of persistent postconcussive symptoms (PPCS), according to a study published in the Journal of the American Medical Association.
Anne M. Grool, MD, PhD, from the Children's Hospital of Eastern Ontario Research Institute in Ottawa, Canada, and colleagues examined the correlation between participation in physical activity within 7 days after injury and the incidence of PPCS in a prospective multicenter cohort study. A total of 3063 children and adolescents with acute concussion from 9 emergency departments were included.
The researchers found that PPCS at 28 days occurred in 30.4% of the 2413 participants who completed the primary outcome assessment and had data available on participation in physical activity at day 7; 69.5% had participated in early physical activity, while 30.5% had no physical activity. Early physical activity participants had lower risk of PPCS than those with no physical activity in unadjusted analysis (24.6 vs 43.5%). On propensity-score matching and on inverse probability of treatment weighting analyses, early physical activity correlated with lower PPCS risk. PPCS rates were lower for participants of light aerobic activity, moderate activity, and full-contact activity compared with no physical activity among those who were symptomatic at day 7.
"A well-designed randomized clinical trial is needed to determine the benefits of early physical activity following concussion," the authors write.
Several authors disclosed financial ties to the publishing industry.
Reference
Grool AM, Aglipay M, Momoli F, et al; for the Pediatric Emergency Research Canada (PERC) Concussion Team. Association between early participation in physical activity following acute concussion and persistent postconcussive symptoms in children and adolescents. JAMA. 2016;316(23):2504-2514. doi:10.1001/jama.2016.17396