February 06, 2015
Gist Reasoning Indicative of Daily Function in Traumatic Brain Injury
the Neurology Advisor take:
People with traumatic brain injury may have more difficulty with gist reasoning compared to traditional cognitive tests. This cognitive assessment may in turn be a clearer indicator of a person's ability to succeed at a job or at home after injury.
A cognitive assessment developed by the Center for BrainHealth at the University of Texas, Dallas evaluates the number of gist-based ideas participants are able to extract from several complex texts. The test provides a more clear assessment of cognitive abilities for patients that are considered "normal" following traditional cognitive testing.
The study, published in the Journal of Clinical and Experimental Neuropsychology, included 70 adults aged 25 through 55, 30 of which had traumatic brain injury one year or longer prior to the study. The subjects went through a series of standard cognitive tests to assess memory, inhibition, and switching.
The group had similar IQ, reading comprehension, and speed of processing scores, however nearly 70% of the TBI subjects scored lower on gist reasoning than controls. These decreased gist-reasoning scores correlated with self-reported difficulties at work and home. Additionally, cognitive tests alone predicted daily function with 45% accuracy, while the addition of gist-reasoning scores boosted accuracy to 58%.
The impairment of gist reasoning could reflect a loss of flexible and innovative thinking in patients with traumatic brain injury.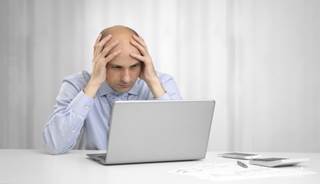 Gist Reasoning Indicative of Daily Function in Traumatic Brain Injury
Gist reasoning (abstracting meaning from complex information) was compared between adults with moderate-to-severe traumatic brain injury (TBI, n = 30) at least one year post injury and healthy adults (n = 40). The study also examined the contribution of executive functions (working memory, inhibition, and switching) and memory (immediate recall and memory for facts) to gist reasoning. The correspondence between gist reasoning and daily function was also examined in the TBI group.
Results indicated that the TBI group performed significantly lower than the control group on gist reasoning, even after adjusting for executive functions and memory.
Next Article in Traumatic Brain Injury
Sign Up for Free e-newsletters
Check out what's trending
CME Focus