January 06, 2015
More Rest Can Hinder Concussion Recovery in Pediatric Patients
the Neurology Advisor take:
More rest may actually hinder concussion recovery, according to a study published in Pediatrics that compared two post-concussion approaches for pediatric patients.
Researchers compared the effects of strict rest of five days versus one to two days of rest following concussion in patients aged 11 to 22 years. Although there was no significant difference in neurocognitive or balance outcomes between the intervention (five days rest) and control (1 to 2 days rest) groups, the intervention group reported more daily post-concussive symptoms and a slower recovery compared to the control group.
Danny George Thomas, MD, MPH, of Children's Hospital of Wisconsin, and colleagues suspected that more rest would be beneficial, given the strict rest directives often prescribed by doctors following mild traumatic brain injury in pediatric patients. However, the researchers found that patients kept on prolonged rest reported more physical and emotional symptoms, including headache, nausea, irritability and sadness.
88 patients total completed the study's procedures, 45 in the intervention group and 43 in the control group. The intervention group reported a total symptom score of 187.9 compared to 131.9 (P < .03) in the control group over 10 days.
The researchers suggested that prolonged rest and so-called "cocoon therapy" could have adverse effects on individuals, including anxiety and changes in mood due to a break in the patient's normal routine, such as attending school and being social with friends.
Overall, the evidence suggests that young patients with concussion should rest for 24 to 48 hours and then gradually reintroduce normal activity. However, patients should refrain from physical activity where there's a risk of concussion until approved by a physician.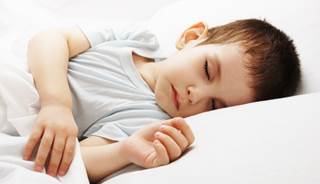 More Rest Can Hinder Concussion Recovery in Pediatric Patients
Experts recommend that young people who have suffered a concussion get one or two days of rest at home, until symptoms start resolving, before gradually returning to school and physical activity.
But scientific evidence to support this approach is sparse, and some doctors have recommended that young patients remain inactive for even longer periods after a concussion.
Now a randomized trial has compared the approaches and found that among a group of patients ages 11 to 22, those with a concussion who were prescribed strict rest for five days by staff members of an emergency department actually reported more symptoms than those told to rest for one or two days.
Next Article in Traumatic Brain Injury
Sign Up for Free e-newsletters
Check out what's trending
CME Focus