December 13, 2018
Concussion Linked to High Suicide Risk in a Systematic Review and Meta-Analysis
This article originally appeared
here.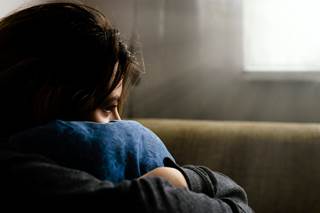 The risk for suicide was 2-folder higher in individuals who had at least 1 concussion and/or mild TBI.
Concussion and/or mild traumatic brain injury (TBI) was associated with a higher risk for suicide, according to study results published in JAMA Neurology.1
Approximately 4 million concussions occur each year in the United States, making concussion the most common form of TBI.2 Although the media has reported stories suggesting a link between concussion and subsequent suicide, the small number of studies published in medical literature has prevented meta-analysis up to this point in time.1,3-6
To evaluate suicide risk after concussion investigators conducted a systematic review and meta-analysis, including more than 700,00 individuals diagnosed with concussion and/or mild TBI and more than 6 million with no history of head trauma. The team searched Medline, Embase, Psych, PsycINFO, Published International Literature on Traumatic Stress (PILOTS), and Google Scholar from 1963 to May 1, 2017, and identified 17 studies that fit their criteria. In most of these studies, concussion and/or mild TBI was identified using validated international classification of diseases codes, questionnaires, or interviews. Study participants included adults, military and non-military personnel, children, and athletes.
Many studies in the systemic review reported that there was an increased risk for suicide attempt after a concussion and/or mild TBI. Compared with unaffected individuals, individuals diagnosed with concussion and/or mild TBI, had a 2.03 relative risk for suicide (95% CI, 1.47-2.80; P <.001). "Interestingly, relative risk of suicide after concussion and/or mild TBI appeared to be lower in the studies of military personnel," the investigators added.
It should be noted that in most of the studies relative risks were provided in terms of rate ratios or odds ratios; length of follow-up times varied for the studies that did not provide absolute risks; and only a few studies included risk for suicide in athletes and children, populations that "may be at greatest risk of concussion and adverse sequelae." In addition, most of the studies lacked an active comparator.
Despite these potential limitations, investigators concluded that their results suggest evidence of a heightened risk for suicide in individuals diagnosed with concussion and/or mild TBI compared with individuals with no history of these conditions. "Whether there are certain characteristics that make some people more susceptible to these risks after concussion and/or mild TBI remains unknown."
References